Industrial action - schools
Letter issued to parents in preparation for proposed strike on Wednesday 7 December 2022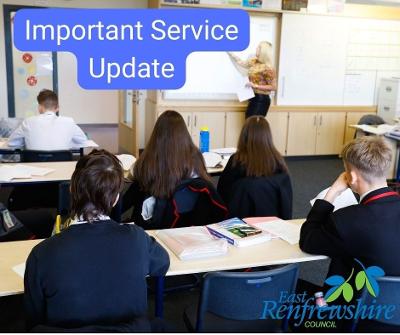 Published: 1 December 2022
Planned industrial action on Wednesday 7 December will only impact our secondary schools.
Primary schools, nurseries and family centres, and Isobel Mair School will open as normal.
In secondaries, S4-S6 pupils will attend as normal but schools will be closed for S1-S3 pupils.
Letters have been sent to all families.
Read the letter [170.37KB].
Last modified on 1 December 2022