Find out how we teach our pupils the skills to cycle with confidence.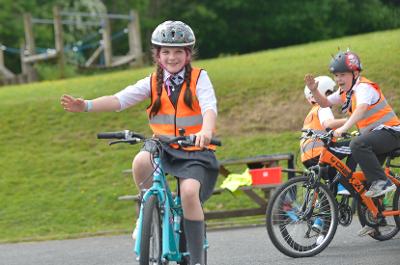 What is Bikeability?
Bikeability Scotland is a cycle training scheme. It teaches pupils basic cycle care, road safety and practical on road training.
School staff and volunteers run it with Cycling Scotland Cycle trainers.
Bikeability level 2
Level 2 takes place on local streets to give real cycling experience. Pupils learn how to deal with traffic on short journeys, such as cycling to school.
We're one of 3 council's in Scotland to run Bikeability level 2 to all our primary schools.
Bikeability level 3
Level 3 prepares pupils for difficult roads and traffic. This includes busier streets, queuing traffic, complex junctions and roundabouts.
Last modified on 4 March 2021