New Chief Executive appointed
East Renfrewshire Council has appointed Steven Quinn as its new Chief Executive after a rigorous selection process.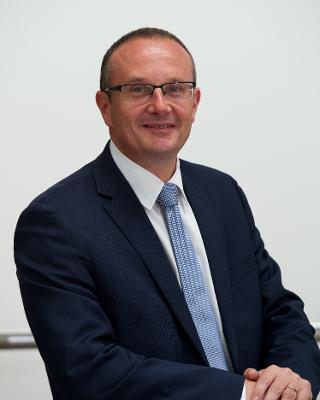 Published 18 May 2023
Mr Quinn will join East Renfrewshire from his current role as Director of Children's Services at Renfrewshire Council
Council leader Owen O'Donnell, who chaired the appointments committee, said: 'I'm delighted to be able to appoint Steven to the post of Chief Executive of East Renfrewshire Council. We had some excellent candidates but Steven stood out from what was a very talented field.
'I'm very much looking forward to working with Steven to help improve the lives of people across East Renfrewshire.'
Mr Quinn is a former Maths teacher and then was Head Teacher of schools in Ayrshire before taking on his current role at Renfrewshire Council in 2019, having previously been Chief Education Officer there.
He said: 'I am absolutely delighted to be joining the team at East Renfrewshire Council and feel privileged to have the opportunity to lead such a progressive and ambitious Council.
'With this role comes great responsibility, to staff, to elected members, to communities, to businesses, and to everyone who contributes to life in East Renfrewshire. My first priority is to meet everyone and to get to know the Council, and I am committed to spending time listening and understanding what is most important and how we best work together to continue to make a positive difference to people's lives.
'Whilst there are undoubtedly challenges ahead, there are also great opportunities, and I believe council staff and communities play an essential role in shaping that future. I am really looking forward to this next chapter and honoured to have been appointed to the role of Chief Executive.'
Mr Quinn will succeed Lorraine McMillan who is retiring after 15 years as East Renfrewshire Council's Chief Executive.
He is expected to take up his new role as only the fourth Chief Executive of East Renfrewshire Council in the summer.
Last modified on 1 June 2023