Find the locations and opening hours of your nearest recycling point or centre.
There are several recycling points across East Renfrewshire. These are in convenient places for the local community.
What you can recycle at recycling points
Steel and aluminium food and drinks cans, including aerosols without lids
Glass bottles and jars (clear, green and brown)
Cartons
Paper and cardboard packaging
Clothes and textiles
Please note, you can't recycle food or business waste at any recycling point.
If want to recycle large amounts of material, you'll need to visit one of our recycling centres.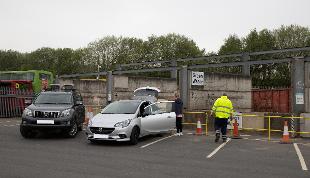 Find the address of Barrhead Recycling Centre and the materials we accept.
Use the online form to take a van or trailer to our recycling centres. You need to make bookings in advance.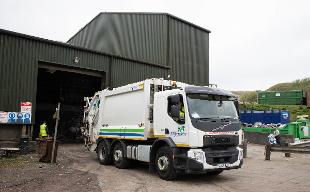 Find out the address of Greenhags Recycling Centre, opening hours and the materials we accept.