View Councillor McLean's profile.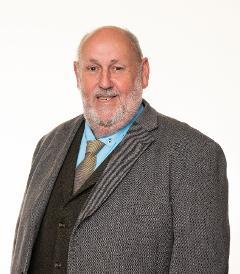 Party
Conservative
Contact
East Renfrewshire Council
Eastwood Park
Giffnock
G46 6UG
Mobile: 07388 859 263
Email: Jim.mclean@eastrenfrewshire.gov.uk
Councillor McLean can also be contacted via Members Services 0141 577 3107 / 3143.
Surgeries
Please telephone to arrange an appointment at a convenient time and venue.
Please note, due to COVID-19 surgeries have been suspended until further notice.
Register of interest

Category
Description of interest
1.
Remuneration

Kilbryde Hospice: Palliative Care
Trusts and Campaigns Fundraiser (ended 23 August 2019)
Scottish Huntington's Association - Trusts and Grants Officer

2.
Related undertakings
n/a
3.
Contracts
n/a
4.
Election expenses
Election expenses paid by East Renfrewshire Conservative Association
5.
Houses, land and buildings
As stated on register
6.
Interest in shares and securities
n/a
7.
Gifts and hospitality
n/a
8.
Non-financial interests

Glasgow Hutchesons' Aloysians Sports Club Ltd - Trustee and Director
Eaglesham-Waterfoot Development Trust - Director (ended September 2018)

Membership of committees
Audit and Scrutiny Committee
Education Committee
Education Appeals Committee
Planning Applications Committee
Local Review Body
Teaching Staff Appeals Committee
Membership of statutory and other bodies
East Renfrewshire Renewable Energy Fund
West of Scotland Archaeological Service Joint Committee (substitute)
Last modified on 4 August 2020