East Renfrewshire Children's services graded "Excellent"
A Strategic Joint Inspection of Services for Children At Risk of Harm in East Renfrewshire has graded services as "Excellent" with no significant areas for improvement identified.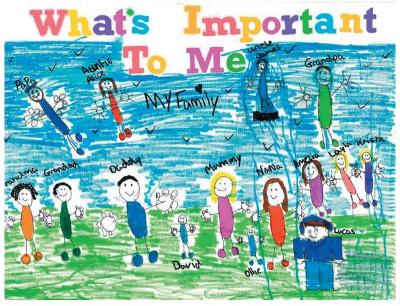 The grading is the top of the quality indicator scale used by the Care Inspectorate and awards this for "Outstanding or Sector Leading" service delivery. The inspection took place from 28 February and 13 July 2022 and included reviewing the response to supporting children at risk during the Covid pandemic.
East Renfrewshire Health and Social Care Partnership (HSCP) and its community planning partners, including Police Scotland, NHSGGC and East Renfrewshire Council Education and Housing departments were inspected.
The report states that inspectors found that "there was a long track record of innovative, effective practice and very high-quality performance across a wide range of activities and from which others could learn. The partnership was fully committed to the promotion and protection of children's rights."
Representatives from the Care Inspectorate listened to the views and experiences of 32 children and young people and 35 parents and carers. This included face to face meetings, telephone or video calls and survey responses. They reviewed practice by reading a sample of records held by a range of services for 60 children and young people at risk of harm as well as a wide range of documents. Inspectors carried out a staff survey and met virtually with approximately 100 staff who work directly with children, young people and families. The team also met virtually with members of senior leadership teams, committees and boards that oversee work with children at risk of harm and their families.
Some of the key findings by inspectors include:
Nationally reported statistics showed sustained positive trends in child health, educational attainment and positive destinations for school leavers.
Children and young people were getting the best start in life.
Children and young people were being kept safe because of timely and highly effective intervention.
Children and young people at risk of harm were benefitting from enduring and trusting relationships with workers who were interested in them and took time to get to know them and build relationships with them.
A wide range of health and wellbeing services was improving children and young people's emotional health.
Children and young people were benefitting from targeted supports in education services to help them engage in learning.
Children and young people at risk of harm were participating meaningfully in decisions that affect their lives. They told us that they felt listened to and their views mattered.
Children and young people were well supported to exercise their rights to make real choices in matters that were affecting their lives.
The partnership recognised young people were the experts. Their contributions significantly improved services and directed the change.
The report concluded: "We are confident that the lives of children and young people at risk of harm in East Renfrewshire are improving as a result of services delivered by the partnership. We are confident that partners have the capacity to build on their achievements and strengthen service delivery. We did not identify any notable gaps in services, nor did we identify any significant areas for improvement during the inspection."
Councillor Katie Pragnell, Convenor for Health and Social Care said: "I am delighted by the findings of this report and the recognition of the innovation and person-centred approach that the HSCP and its partners adopt in supporting children at risk of harm.
"While we very much welcome this report, we will not be complacent. We are very clear on the areas we need to focus on and improve, and we have well developed plans in place to deliver these. It is reassuring that Inspectors agree with our internal assessment of the service, and found no additional areas of improvement. We will continue to listen to the views of children and young people and our services will continue to adapt in response to their needs - as we did during the Covid pandemic.
"I would like to take this opportunity to thank our incredible work force and our partners for their dedication, innovation, creativity and most importantly their care when working with children at risk at harm - you are all indeed Excellent."
The full report can be found at https://www.careinspectorate.com/images/documents/6784/East%20Renfrewshire%20joint%20insp%20children%20and%20young%20people.pdf
Last modified on 6 September 2022