Council commits £4.4million to cost of living support
We've announced a package of measures totalling more than £4.4million to support local residents to tackle the cost of living crisis.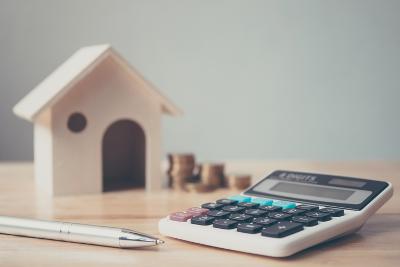 Today's commitment of £1.7million in support follows the £1.469million agreed in August through the Local Authority Covid Economic Recovery (LACER) fund as well as £1.25million for local businesses. Together these represent a package of vital support for residents and businesses worth over £4.4m.
The measures agreed today cover:
direct support for the most vulnerable this winter including an extension of the family bridging payment, winter clothing grants, additional funds for the Scottish Welfare Fund, Christmas dinner vouchers for vulnerable families identified by social work and funding for the Food Dignity Network,
support for those in the community facing isolation and loneliness, including assisting local organisations to open their doors or extend their hours and create Warm Spaces for vulnerable residents where they can participate in activities and access advice services, as well as funding towards learning recovery in schools and an expansion of Participatory Budgeting,
support for East Renfrewshire Citizens Advice Bureau (CAB), allowing increased provision of money advice and benefits assistance for residents,
initiatives to reduce the impact of fuel poverty through additional advice services in the Council and CAB as well as adaptations to homes,
and support to improve the mental health and wellbeing of young people, those experiencing bereavement and anyone suffering domestic abuse.
The LACER support agreed in August also includes support for social housing tenants, further winter clothing support, distribution of £100 Shop Local Gift Cards to over 4,500 households in receipt of Council Tax Reduction, hardship payments and funding for the Dunterlie and Thornliebank foodshares.
This one-off funding is provided by the Scottish Government to support pandemic recovery and renewal.
Council Leader Owen O'Donnell said: 'Residents are facing unprecedented struggles as the cost of living crisis deepens, so I'm pleased that in East Renfrewshire we are implementing vital support measures which will provide meaningful assistance to people during this difficult period. Many will be pushed further into poverty this winter including those who are facing food and fuel poverty for the first time and I'd encourage anyone struggling in these times to access the help and advice available.
'While the package includes financial assistance, it also provides residents with support in maximising their income from benefits and other available payments and grants. Council and CAB staff are experienced and ready to help, so anyone who need help with their finances or energy costs should get in touch.
'We recognise the huge importance of the existing work carried out in the community by local organisations and groups and today's measures provide them with additional support, which will allow them to expand projects and offer more resources. The issues facing our communities are complex and need us all to work together to find ways to make a difference.
'I am proud of the action we are taking here in East Renfrewshire to help tackle the cost of living crisis but the reality is the Scottish and UK Government's must do more to help those who are struggling to heat their homes and feed their children.
'Councillors and staff are absolutely committed to supporting the people of East Renfrewshire through what will be a challenging period ahead and this package, will provide a much-needed boost to local residents who are struggling.'
Those eligible for any of the direct payments mentioned here will be contacted by the Council. All residents can find out more about the cost of living support offered by the Council at: www.eastrenfrewshire.gov.uk/cost-of-living-support
Last modified on 17 October 2022