Whitelee events and clubs
Find out about events and clubs at Whitelee.
Whitelee events
Discover the exciting events and activities programme delivered by the Whitelee Countryside Rangers throughout the year for adults, children and families. We also support a number of events delivered by charities and others, including the annual 'Run the Blades' event. Our events are listed in the table below, or you can

view the 2022 Whitelee Ranger Service Event Guide here. [802.56KB]
All ranger-hosted events are free, while those delivered by others may involve a registration or entry fee.
Title

Date

Time

Details

Key Information

Boost Your Roost

Sat 5 Feb

Timeslots: 10am-11am
11.30am-12.30pm
1pm-2pm
2.30pm-3.30pm

Help out your local bats and birds by building them their own cosy homes. We'll be working outdoors but under canvas (as required). One family/group per table.

History Hike

Sun 20 Feb

1pm-3.30pm

Join us for a hike to explore the local history of the site.

Orienteering Adventurer

Sat 19 Mar

10.30am-4pm

Test your map reading skills on our custom orienteering courses. See how long it takes your team to find all the control points. Trails between 6.4km/4 miles and 12.8km/8 miles.

*no teams can set off after noon

*make sure you have your phone fully charged

Egg-straspecial Easter

Sun 17 Apr

12noon-4pm

It's time to get egg-cited about Easter egg-ain as we hunt for eggs, decorate eggs and... smash eggs to bits on our egg rolls! It's going to be egg-ceptional!

Cold Blooded Critters

Sun 15 May

9am-12noon & 8pm-10pm

Special Offer - 2 activities in 1 day! Come with us to stalk the elusive Whitelee adders in the morning, then return in the evening as we peer in on our pond-dwelling frogs, toads and newts.

Makaton Explorers

Sun 22 May

11am-3pm

Explore the animal kingdom at our Makaton themed event. With trails and symbol-making activities. Ideal for both Makaton users and non-Makaton users.

Wildflower Apothecary

Sun 5 June

1pm-3pm

We won't cure all your ills... but will point out plants with medicinal properties, or that are good to eat. Learn about the amazing uses plants have been put to, as well as how to identify them with our resident plant geek!

Makaton Treasure Hunt

Sun 12 June

10.30am-3.30pm

Explore the world of Makaton in this treasure hunt. Signs and symbols will be used throughout the event. Ideal for both Makaton users and non-Makaton users.

Estival - Summer Solstice Celebrations

Tues 21 June

9pm-11pm

The sun is high in the sky so it's Estival (summer) solstice time again. Join us on a walk to the Blackwood viewpoint to celebrate this magical time - chat, enjoy a hot cuppa, and hear about the cultural significance of this time.

Ranger Day Ramble

Sun 31 July

9.30am-3.30pm

It's World Ranger Day, so join us for a celebratory hike.

Crafty Carving II

Sat 6 and Sun 7 Aug

10am-4pm

Bigger and better by popular demand - we'll be running our carving workshop but this time it's over 2 days and covers all aspects of carving a spoon/wand. Process and carve a green log to a finished spoon. All tools and materials are provided.

*Adults and children over 15 only

Canine Capers

Sat 3 Sept

12noon-4pm

Silly games, treats & prizes, and dogs doing what dogs want to do. If your dog could speak they'd say - 'take us to the Whitelee Canine Capers event'!

Twilight Stroll

Fri 16 Sept

6.30pm-9.30pm

Join us for a twilight stroll through the windfarm. What night-time creatures will we see? Walk approx. 8.8km/5.5 miles.

Willow Wonders

Sat 17 Sept

10am-1pm

Get crafty with us and a professional willow weaver. We'll be creating beautiful willow garden structures to adorn our gardens.

*Adults and children over 15 only

Happily Never After - Halloween

Fri 28 Oct

TBC

"They all lived happily ever after" - That's how fairy tales are supposed to end, but what happens when there is no happily ever after? What if for one night of the year, evil triumphs over good? Find out what would happen this Halloween. *No children under 8 on walks

Nae Fireworks Night

Sat 5 Nov

5pm-11pm

Escape the fireworks with the dog(s) and head to Whitelee for our huge firework-free night. Check social media closer to the time for updates. There will be Ranger-led walks throughout the evening.

Tweet 'n' Eat

Sat 19 Nov

1pm-3pm

Do something for nature this winter by putting on a feast for our feathered friends. Make your very own bird feeders to take home with you.

Midwinter Mosey

Wed 21 Dec

1pm-3pm

It's the winter solstice, so why not join us for some fresh air, a brew with a view, and maybe a mince pie or two?
Coronavirus Rules & Measures:
All events must be booked in advance unless otherwise listed — it is not possible to attend without booking.
All events are subject to change/cancellation as Coronavirus guidelines change.
All adults must book individually and provide a contact telephone number for Test & Protect. Children under 12 do not need to individually register but must be with their family/social bubble.
Bring your face covering. As most of our activities are outdoors, it will only be used in certain circumstances, and only for short periods - but everyone must have one (unless exempt).
It is recommended to have the Test & Protect app and all participants should take a free lateral flow test before and after attending.
If any of your party tests positive for Coronavirus, or has been in contact with anyone who has tested positive - do not attend and please let us know.
Additional Guidelines:
Please read the specific event information for each activity for additional details and/or things to bring.
All children must be accompanied by an adult.
Please wear/bring suitable outdoor clothing and footwear. Prepare for changeable weather.
All published distances and finish times are approximate and subject to change.
Dogs are welcome on most events, but some may not be suitable for them. Please contact the Countryside Rangers about bringing your dog to an event which isn't marked as 'dog friendly'.
Please contact WCRS for directions to event meeting points.
Please aim to arrive 5 minutes before the published event start time.
If you book an event but then can't make it, please let us know ASAP so that we can fill your space(s).
We are now a Makaton Friendly Service. Contact us for more information.
We occasionally take photos during our events for use in promotional materials but you have a right to refuse. In accordance with general data protection regulations (GDPR) if we do wish to take photos we will request your permission and provide a photo consent form.
To Book:
Phone: 0141 614 0962
Email: whitelee-crs@eastrenfrewshire.gov.uk - please note we currently have no access to our public mailbox (20th Jan 2022), so please call for now.
Whitelee clubs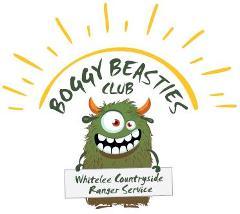 Book your kids into our free fun-filled 'Boggy Beasties' summer club and keep them active through the summer.
The club is for 6 year olds and above and runs every Wednesday from 10:30am-12noon for 6 weeks during the summer holidays.
Children can be left for some activities, but some sessions may require adult accompaniment.
We hope to run this year's sessions from Ardochrig - full details will be given at time of booking or closer to the event. Spaces are limited.
Please note, spaces are limited. To book contact the Countryside Rangers.
| | | |
| --- | --- | --- |
| Title | Date | Details |
| Treetastic | Wed 6 July | Get up close and 'meet a tree' or maybe give it a hug during this activity day! |
| Box Build Bonanza | Wed 13 July | Put your woodwork skills to the test and build your own bird or bat box to take home. |
| Camouflage Conquest | Wed 20 July | Try out some different camouflage techniques, and see who's the best at hide and seek! |
| Orienteering | Wed 27 July | Teamwork is the word of the day with this orienteering challenge. |
| Water Dragons | Wed 3 Aug | Join us on the lookout for dragons and pond-demons! |
| Fire Fun | Wed 10 Aug | Discover nature's fire helpers and learn the safe way to use fire. |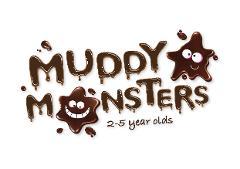 Muddy Monsters is our pre-school club for children between 2 to 5 years old and their adults.
The aim of the group is to get young children and their adults outside enjoying nature through games, stories and play with each session covering a different theme.
The group meet on the second Thursday of each month (March-December) from 1pm to 2pm at the Whitelee Visitor Centre.
No booking required.
Whitelee Stroller Striders is a popular walking group for expectant and new parents as well as family members, friends and well behaved dogs. The walk is a great way to meet other parents and get some healthy exercise.
The group will run with Covid-19 safety measures in place - call or email for further information.
Where and when to meet and Covid-19 Measures
Stroller Striders will be restarting for 2022 on Tuesday 8th February at 10am, meeting weekly every Tuesday.
Anyone wishing to join the group must provide their contact information for NHS Scotland Test & Protect. Enrolment is a simple process - you can email or phone us in advance, or we'll take your details when you attend.
Participants should park in the main Whitelee Visitor Centre carpark and remain with their vehicles and the Countryside Rangers will come round and check you in.
Please make sure and bring a face covering with you for the start of the walk - which can be removed if you wish, once out into site on the walk. We also recommend bringing anti-bacterial gel and/or wipes with you.
Please do not attend if feeling unwell and follow Covid guidance. We advise that participants take a free lateral flow test before and after attending.
The group normally sets off around 10.15am, allowing everyone time to arrive and get their babies in their strollers. Remain at your vehicles however and the Countryside Rangers will call everyone when the walk is beginning.
At the start of the walk participants will be asked to form up and to keep the advised 2 meter social distancing. Once on the walk family/extended family bubbles can walk together but other participants should maintain the 2m distance.
On average the group are back at the visitor centre between 11.30am - noon, with the walk taking approximately 1.5 hours.
The walk
From the visitor centre one of the Countryside Rangers will take the group a walk, acting as guide for the group as well as providing first-aid cover and assistance when needed.
The group heads along the windfarm tracks for approximately 2 miles to turbine 56 before returning to the Whitelee Visitor Centre, where you can stop for a coffee and well earned rest.
Depending on the weather, the Ranger may make a number of checks to make sure everyone is happy to continue walking.
New members are always welcome but please remember to enroll before coming. Further details and key information will be provided on contacting us.
Winter walks
Our Strollers Winter Tour will not be happening during winter 2021/22. The last strollers session of 2021 will be on Friday 17th December, and the group will return on Tuesday 8th February 2021 at 10am, returning to our usual Tuesday sessions.
From December to February, when the visitor centre is closed, the Strollers go 'on location' visiting the partners of the Whitelee Countryside Ranger Service in Rouken Glen, Calderglen and Dean Castle.
Before the closure of the visitor centre for the winter, a tour programme is produced showing the routes and where and when the group will be at each park over the winter.
An outdoor classroom for anyone who uses Makaton. Each session we will explore a new topic by using songs, games and the great outdoors. Signs and symbols will be used throughout the session.
Please make sure you bring clothing suitable for the weather.
Contact us for more info.
| | | | |
| --- | --- | --- | --- |
| Title | Date | Time | Details |
| Makaton Outdoor Classroom - Easter | Thurs 7 Apr | 1pm-2.30pm | Join us as we explore Easter through songs and games using Makaton. |
| Makaton Outdoor Classroom - Rainbows | Thurs 7 July | 1pm-2.30pm | We're going to explore the colours of the rainbow and the windfarm through games and songs. |
Last modified on 21 January 2022