Whitelee events and clubs
Find out about events and clubs at Whitelee.
Whitelee events
Discover the exciting events and activities programme delivered by the Whitelee Countryside Rangers throughout the year for adults, children and families. We also support a number of events delivered by charities and others, including the annual 'Run the Blades' event. Our events are listed in the table below, or you can

view the 2022 Whitelee Ranger Service Event Guide here. [804.75KB]
All ranger-hosted events are free, while those delivered by others may involve a registration or entry fee.
| | | | | |
| --- | --- | --- | --- | --- |
| Title | Date | Time | Details | Key Information |
| Midwinter Mosey | Wed 21 Dec | 1pm-3pm | It's the winter solstice, so why not join us for some fresh air, a brew with a view, and maybe a mince pie or two? | |
Key Information:
Please read the specific event information for each activity for additional details and/or things to bring.
All children must be accompanied by an adult.
Please wear/bring suitable outdoor clothing and footwear. Prepare for changeable weather.
All published distances and finish times are approximate and subject to change.
Dogs are welcome on most events, but some may not be suitable for them. Please contact the Countryside Rangers about bringing your dog to an event which isn't marked as 'dog friendly'.
Please contact WCRS for directions to event meeting points.
Please aim to arrive 5 minutes before the published event start time.
If you book an event but then can't make it, please let us know ASAP so that we can fill your space(s).
We occasionally take photos during our events for use in promotional materials but you have a right to refuse. In accordance with general data protection regulations (GDPR) if we do wish to take photos we will request your permission and provide a photo consent form.
To Book:
Phone: 0141 614 0962
Email: whitelee-crs@eastrenfrewshire.gov.uk
Whitelee clubs
Our Stroller Striders sessions will finish up for 2022 on Tuesday 25 October, and will return in early 2023.
Whitelee Stroller Striders is a popular walking group for new parents as well as family members, friends and well behaved dogs. The walk is a great way to meet other parents and get some healthy exercise.
Where and when to meet
Stroller Striders meets weekly on the grassy area across from the Ranger Cabin in the top car park every Tuesday at 10am. The group normally sets off around 10.15am, allowing everyone time to arrive and get their babies in their strollers.
On average the group are back at the visitor centre between 11.30am - noon, with the walk taking approximately 1.5 hours.
The walk
From the visitor centre one of the Countryside Rangers will take the group a walk, acting as guide for the group as well as providing first-aid cover and assistance when needed.
The group heads along the windfarm tracks for approximately 2 miles to turbine 56 before returning to the Whitelee Visitor Centre, where you can stop for a coffee and well earned rest.
Depending on the weather, the Ranger may make a number of checks to make sure everyone is happy to continue walking.
New members are always welcome. Further details and key information will be provided on contacting us.
Winter walks
From December to February, when the visitor centre is closed, the Strollers go 'on location' visiting the partners of the Whitelee Countryside Ranger Service in Rouken Glen, Calderglen and Dean Castle.
Before the closure of the visitor centre for the winter, a tour programme is produced showing the routes and where and when the group will be at each park over the winter.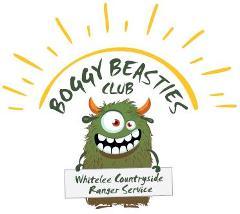 Our Boggy Beasties Summer Club is now fully booked for summer 2022.
Book your kids into our free fun-filled 'Boggy Beasties' summer club and keep them active through the summer.
The club is for 6 year olds and above and runs every Wednesday from 10:30am-12noon for 6 weeks during the summer holidays.
Children can be left for some activities, but some sessions may require adult accompaniment.
All sessions will meet at the Whitelee Ranger Cabin, located near the Whitelee Visitor Centre.
Full details will be given at time of booking or closer to the event. Spaces are limited.
To book contact the Countryside Rangers.
Title

Date

Details

Den Building

Fully Booked

Wed 6 July

Compete in teams to build the best shelter - will your team get soaked in the rain test!?

Box Build Bonanza

Fully Booked

Wed 13 July

Put your woodwork skills to the test and build your own bird or bat box to take home.

Beastie Hunt

Fully Booked

Wed 20 July

Boggy beasties on the hunt for real buggy beasties!

Orienteering

Fully Booked

Wed 27 July

Teamwork is the word of the day with this orienteering challenge.

Water Dragons

Fully Booked

Wed 3 Aug

Join us on the lookout for dragons and pond-demons!

Fire Fun

Fully Booked

Wed 10 Aug

Discover nature's fire helpers and learn the safe way to use fire.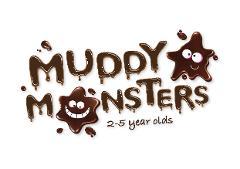 Muddy Monsters is our pre-school club for children between 2 to 5 years old and their adults.
The aim of the group is to get young children and their adults outside enjoying nature through games, stories and play with each session covering a different theme.
The group meet on the second Thursday of each month (March-December) from 1pm to 2pm at the Whitelee Visitor Centre.
No booking required.
Last modified on 21 November 2022