Vision and values
Find out about our vision and organisational values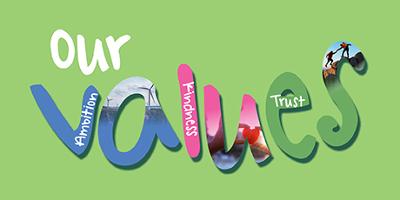 Vision
Our vision is to be a modern ambitious council, which works to create a fairer future with all.
Values
Our organisational values are:
Ambition
This means we're creative, innovative and strive to make people's
lives better.
Kindness
This means we're compassionate, helpful and show respect towards
others. Whether it's with our customers or with colleagues, we should
show kindness in everything we do.
Trust
This means we're honest, reliable and act responsibly in everything we do.
Every day we work to improve the lives of those who live in, work in and
visit East Renfrewshire, so it's really important that we have their trust.
Last modified on 7 July 2023