Clearing ice and snow
Get advice to keep your paths and pavements clear and safe.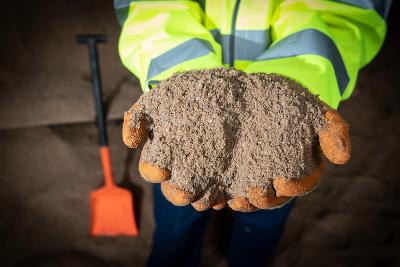 Not everyone is on a gritting route. Our winter team don't have enough resource to grit all roads and paths. We give priority to major routes including main roads, bus routes and fire stations.
After these roads have been cleared we will try to get to other locations.
In the meantime, here's what you can do:
You can collect your own supply of grit from our depot in Carnwardric Road, Thornliebank. You need to bring your own container.
When to grit
Treat your paths and pavements before ice or snow strikes or grit in as early in the day as possible. It can take at least 1 hour for snow or ice to melt.
Check the weather forecast on a regular basis. Get ready to treat your roads and pavements as soon as you know ice or weather is forecast.
You should try to spread the grit before the temperature reaches 0 degrees and ice starts to form.
Rain washes grit away. If it rains after you've gritted you'll need to re-grit the area.
How much grit to use
A tablespoonful of grit is enough to treat a square metre.
A couple of handfuls of grit should be enough to treat a driveway or the pavement outside your home.
Use grit sparingly. Piles of undissolved grit could cause people to slip or trip.
Keep stocked up
We fill out grit bins on a regular basis and try to re-stock all bins before a forecast of bad weather.
If you don't have grit or rock salt you can use household salt. It isn't as effective and you might need to use more.
If your grit bin is running low report this online.
Safety tips
Don't use water. It might re-freeze and turn to black ice.
Pay attention to steps and steep pathways.
If you're shovelling snow make sure the piled snow doesn't cause a hazard somewhere else.
Last modified on 11 March 2021